The Amazon Prime Day Sale 2020 in India is on 6 and 7 August. Check the details and find out what is special this time.
The Amazon Prime Day Sale 2020 in India is on 6 and 7 August. In this article, we have provided details about various cashback offers, coupons, discounts on products. In this Prime Day Sale, Amazon Prime members will get special benefits. If you do not have Amazon Prime Membership, then this is the best time to apply online for Amazon Prime Membership on Amazon.in.
You can buy Amazon Prime Membership for Rs. 999 and if you are youth then Amazon Prime charges Half of the price . There is also a monthly plan called Prime Monthly. In this plan, you have to pay Rs 129 every month for Amazon Prime Membership. There is another scheme known as "3-month head". In this plan, you will get Rs. 329 for 3 months.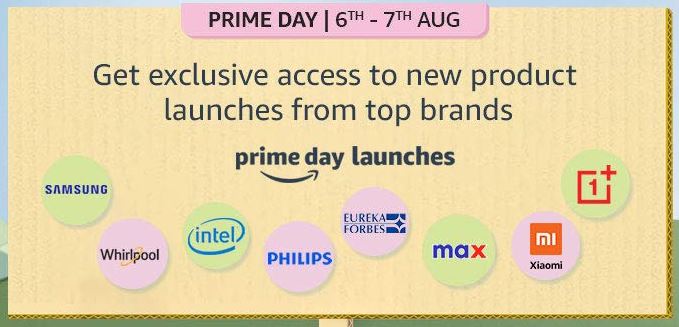 The offer for Amazon Prime Membership is as follows:
Prime Video: After opting for Amazon Prime Membership, you can get the latest Bollywood blockbusters, hit TV series and Hollywood movies.
Ad-free music: You can listen to English, Hindi, Punjabi, Tamil, Telugu, Bengali and many popular songs.
Early access to the best deals: 30 minutes early access to daily Lightning deals.
In-game content free: In-game content i.e. characters, outfits, skins, themes, in-game currency, and more.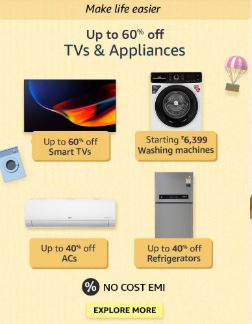 Amazon Prime Day No-Cost EMI and Exchange Offer:
During Amazon Prime Day 2020 Sale, you can also buy many electronic items and accessories at no-cost EMI. According to the preview of the sales, many exchange offers will also be available during the sale.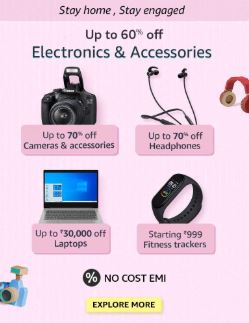 Amazon prime day 2020 mobile phone offer/launch
Along with the major deals, Amazon has revealed some new launches that will be in line with Prime Day 2020 sales. Samsung Galaxy M31s and Honor 9A are among the smartphones that are launching before the sales event. Similarly, the Blue Marble color option, OnePlus Nord 12GB RAM + 256GB storage model and Redmi Note 9 Scarlet Red variant are two such offers that will go on sale during the Prime Day Sale from August 6. Xiaomi has also teased to launch a new smartphone as Prime Day launch.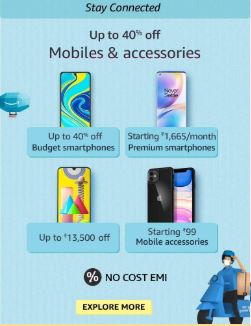 OnePlus Nord on sale:
One of the most popular smartphones of OnePlus, the OnePlus Nord will be available for sale during the Amazon Prime Day Sale 2020. This phone is a budget phone of OnePlus with great features. Many people have been eagerly waiting for this phone for a long time. You can also see the link given below and know about all the deals.
The Amazon Prime Day 2020 sale, starting August 6, will offer several deals and offers on phone models including OnePlus 8, iPhone 11, Oppo F15, Vivo V19, and Samsung Galaxy S10. The 48-hour sales event will also offer discounts on smartphones such as Samsung Galaxy M31, Redmi 8A Dual, Samsung Galaxy M11, and Honor 9X.
There will also be additional exchange discounts and no-cost EMI options on models including the Mi 10 and OnePlus 8 Pro. In addition, smartphone vendors will launch new smartphones to attract customers during the Prime Day Sale on Amazon.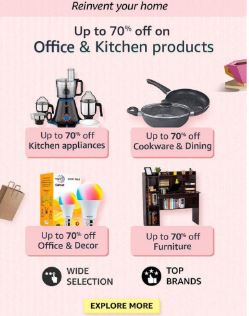 Frequently asked questions About Amazon Prime Day 2020
Q. When is Prime Day 2020 in India?
Amazon Prime Day 2020 will be in India on 6-7 August. This is going to be the fourth Prime Day Sale event in the country. Prime Day sale in the country 2019 went on 15-16 July. Although Amazon has revealed the schedule for Prime Day 2020 in India, such an announcement is yet to be made for the US market.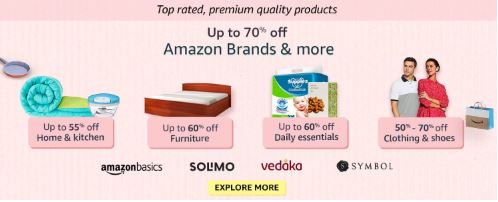 When OnePlus Nord sale in India?
Oneplus Nord sale will starts from 4th August in india.